I know, I don't normally share this sort of stuff but please bear with me...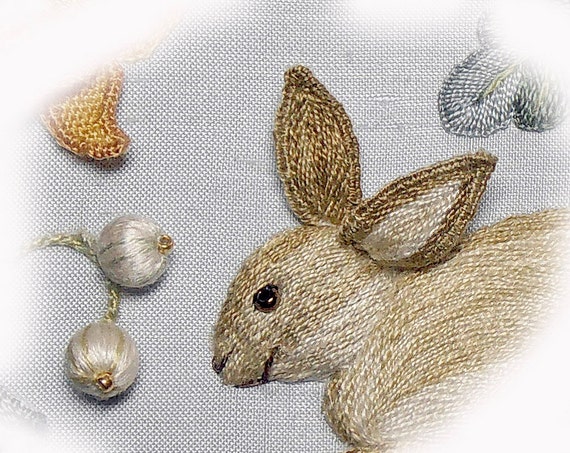 ... a few months ago I received an email out of the blue, asking if Brother Rabbit and I would be interested in being part of an '
Ultimate Bundle
'.
It is always a little exciting when my pieces are 'discovered' to be part of something, but to be honest, most times even though it is flattering, I decline. Not because I don't like participating or sharing, but in most cases it a bit of an 'All for Nothing' scenario... I am sure you get what I mean. Anyway...
(...If you have already lost interest or (unlike me) know how these Bundles work, please feel free to stop reading.. the end of the story is I am really excited to be part of the 2017
Handmade with Love Super Bundle
).
... perhaps I have been living under a rock but I had never heard of
Ultimate Bundles
and the invitation suggested a little more than 'next to nothing' so I was curious enough to have a closer look at what it was all about.
This is what I found out from a Q & A session with Mr Google:
Q: 'what is
Ultimate Bundles
'
A:
Ultimate Bundles
are basically a collection of e-books, courses and digital resources packaged together and sold at a discounted price for a short time. There are different types of Bundles, each with its specific theme usually priced between $30 - $100.
OK overall it doesn't sound all that different to other 'invites' I have received. Still sceptical - 'If it sounds too good to be true, it probably is', right? so next question:
Q: 'are Ultimate Bundles any good'
A: I found quite a few answers to my questions
HERE
and have condensed it a bit:
1. Legit or Scam?
NO the Ultimate Bundle is NOT a Scam.
(Me: 'Nice to know - Feeling better')
2. Amazing deal or Marketing ploy?
The contents of the Bundles is heavily discounted (up to 95% off). It may or may not be a good deal depending on what you are looking for. If you only need/want one or two items in a bundle you may be better off buying them individually but if more of the contents is useful to you, Yes it is a good deal.
(Me: OK so my pattern will sit with other sorts of related patterns and projects and people who don't know my work and kits will see it - that is a good thing)
4. How can it be so cheap?
The Bundles are sold at such high discounts because most of the products are digital, which means they are not costing anything (or very, very little) to produce.
Each Bundle is only available for a short time and everyone who is part of the Bundle help share the news and sell the Bundle so it is not costing anything to market or promote.
(Me: all I need to do is supply contents and tell people about it - I am actually being part of it instead of having no control over what happens to my pattern after I send it off. I like that idea)
4. How does it work?
Participants supply ready to go digital material and help sell the Bundle in return for a decent 70% of the sales they generate (back to the top most companies offer much, much less or nothing for designers/bloggers).
(Me: Hmmm, so it is kind of 'Collective selling' - a bit like a collective shop where everyone takes turn in manning the counter and get a share in the takings. My work will be exposed to people who would not otherwise have seen it).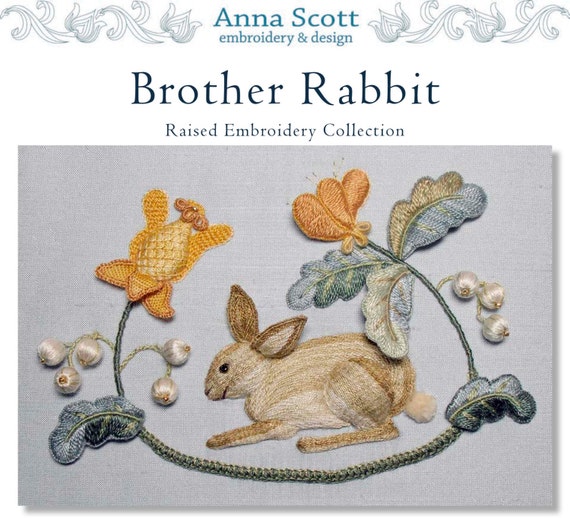 If you have come this far down the page, I thank you for your interest and patience!!!
At the end it seemed like a great opportunity to introduce my work to more and perhaps new stitchers and you may not be surprised to read I accepted the invitation. My
Brother Rabbit
pattern is now a proud part of the
Handmade with Love Super Bundle,
available 27 November - 12 December.
I have been lucky enough to get a complete set of the Bundle to preview... Oh boy, where to start???? ... There is Applique, Crochet, Cross stitch, Embroidery, Fibre Arts, Knitting, Quilting and Sewing!
I will tell you more about what is in this Super Bundle next week, when it goes on sale (the patterns and tutorials are pretty amazing and I am so proud to have
Brother Rabbit
in such good company).
Before releasing the Bundle, the good 'Bundle People' are running a fabulous
GIVEAWAY
giving everyone the chance to
WIN 1 of 20 Amazing Prizes
(total value $4000).
It will be up to you to see if this bundle is any good for you and the crafts you enjoy, but there is no harm in winning a few extra goodies while you are waiting to see what is included, is there??
Good Luck
Anna x